Three BCMaterials researchers, among the 100 young scientists to participate in the TalentON European Event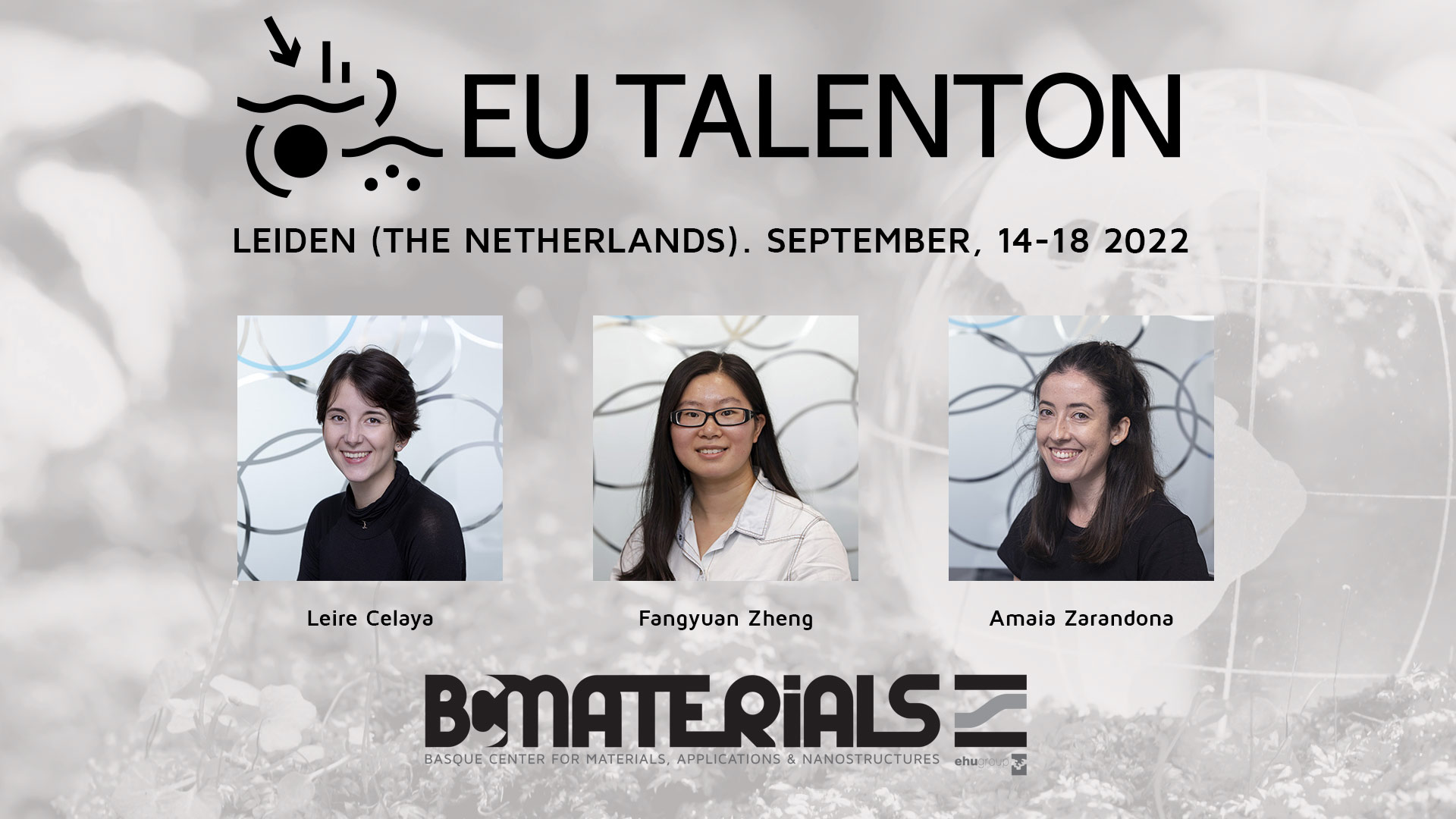 From September 14 to 18, BCMaterials researchers Leire Celaya, Amaia Zarandona and Fangyuan Zheng will participate in EU TalentON, an event organized by the European Union that will bring together a hundred young scientists from different countries in Leiden (The Netherlands) to contribute with solutions for the five missions included in the Horizon Europe programme.
Our three scientists will make their contributions within the framework of mission number 4, called 'Restore our oceans and waters'. Man-made changes have put oceans, rivers, lakes, etc. at serious environmental risk due to pollution, loss of biodiversity and extreme weather events.
Divided into small teams, the participant scientists will receive the necessary tools to create innovative and marketable solutions with social impact. They will attend workshops, company visits and conferences, receive creative orientation and cultural experiences. At the end of the event, each team will present their solution to a professional jury and the public. The winners will receive prizes provided by the EU, the industry and the sponsors.