Outstanding presence of BCMaterials at the Europe Open Day in Brussels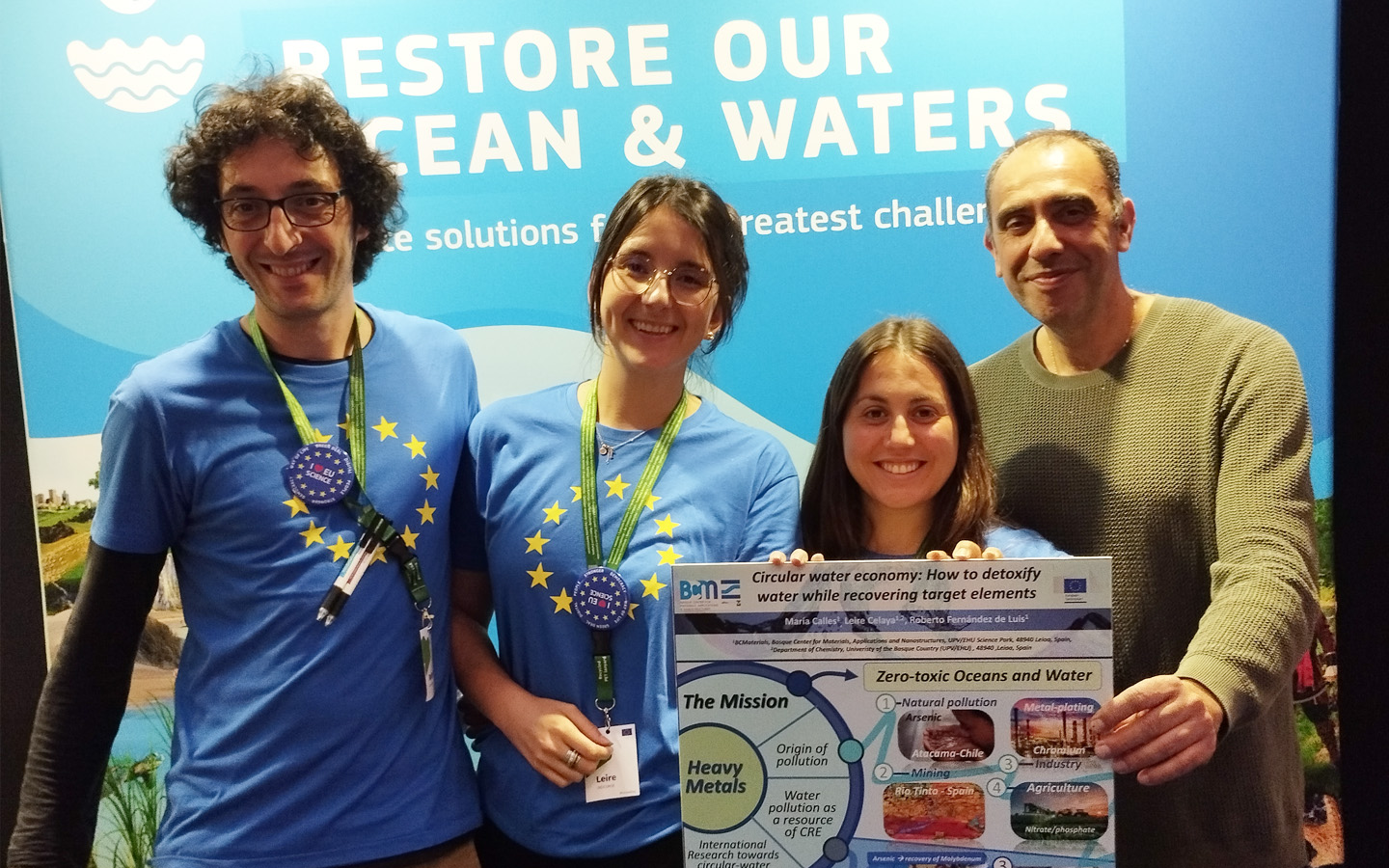 BCMaterials had an outstanding participation in the Europe Open Day celebrated in Brussels in early May as ambassadors of the MSCA-RISE Action in the Water and Oceans Missions stand at the event. Our researchers Roberto Fernández de Luis, María Calles and Leire Celaya represented our center, which acts as secondee and coordinator of the INDESMOF-RISE-MSCA action and partners of Tailing23Green and SOLARSENIC projects.
BCMaterials researchers explained the attendees, using different experiments, how the EU-funded research can help to mitigate the water pollution arising from heavy metals, while in parallel recovering valuable critical raw elements in the process. "It was a pleasure to try to explain all the people that came to the EU Water and Oceans Mission stand how we try to solve real problems starting from a very fundamental science funded by H2020 and Horizon Europe programs", says Roberto Fernández, Research Fellow of BCMaterials.
"Just to give a good perspective of the impact of the event, overall, around 10000 visitors passed by Berlaymont building on the EU Open Doors Day. And we are proud to say that we received the visit of the Director of the European Research and Executive Agency, Marc Tachelet", adds Fernández.
The experience was really positive for BCMaterials researchers who want to express their gratefulness to Dr. Sotirios Kiokias (coordinator of the chemistry panel of MSCA-RISE Action), Stephanie Henri and Katerina Lazaridou for bringing our center this opportunity and for supporting them explaining our experiments to the attendees.