Jon Pascual and Pablo Muñumer, New BCMaterials Researchers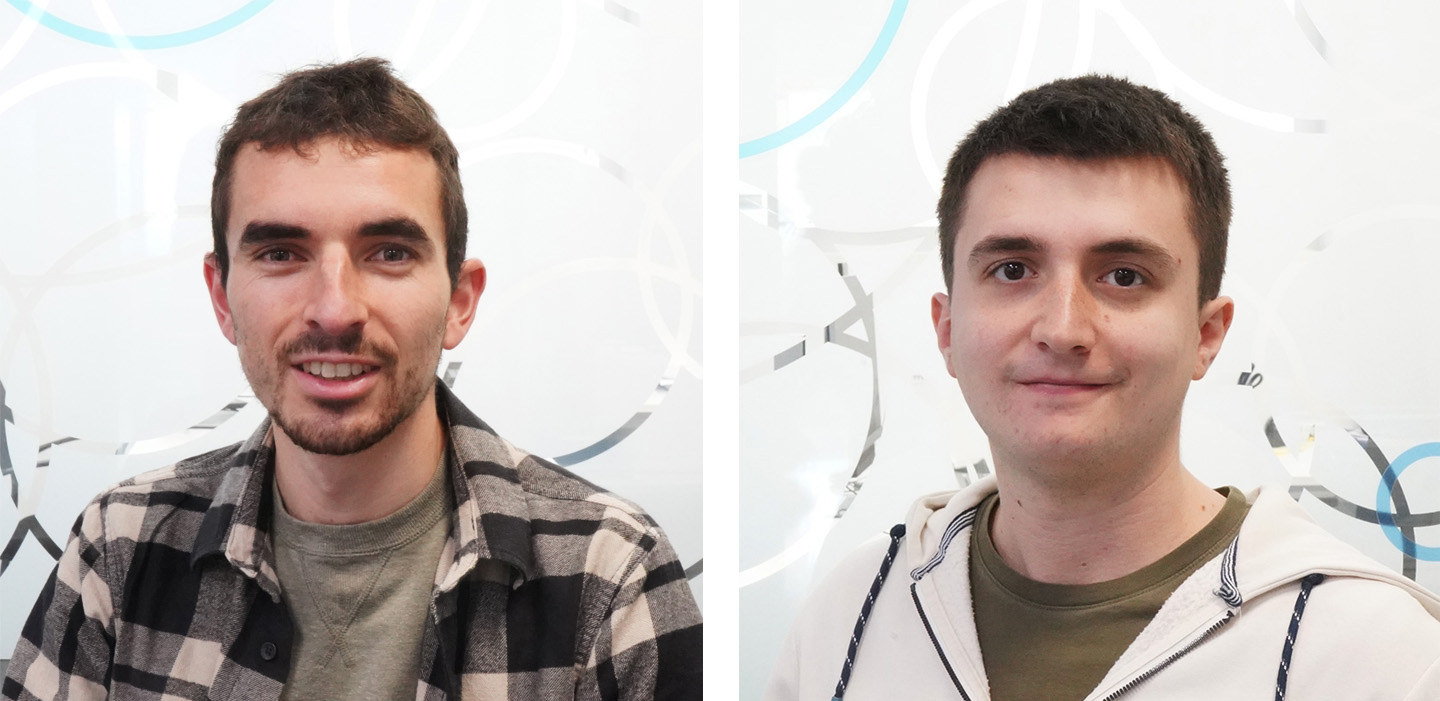 This week Jon Pascual and Pablo Muñumer have joined our center as new post-doctoral and pre-doctoral researchers, respectively.
Jon Pascual will work in collaboration with Roberto Fernández de Luis, BCMaterials Research Fellow, in the application of metal-organic frameworks (MOFs) for the controlled release of drugs against gastrointestinal cancer, the second most common in this type of disease. Graduated in Chemistry from the UPV / EHU, Pascual completed in 2017 the Master's Degree in New Materials that this university carries out in collaboration with the University of Cantabria. Subsequently, he received his PhD in Materials Science and Technology, also from the UPV/EHU. He obtained his doctorate with an international mention that allowed him to carry out a research stay at the KAUST University (King Abdullah University of Science and Technology) in Saudi Arabia.
On the other hand, Pablo Muñumer joins as a pre-doctoral researcher in the field of the manufacture of electroactive soft materials and their understanding through advanced characterization techniques. Muñumer graduated in Chemistry from the UPV/EHU and has a Master's Degree in New Materials from that very university. He has research experience at CIC nanoGUNE, POLYMAT and the Faculty of Chemistry of Donostia-San Sebastián, of the UPV-EHU developing protein-polymer hybrids and nanomaterials derived from them.
Welcome Jon and Pablo!