Institutional trip to China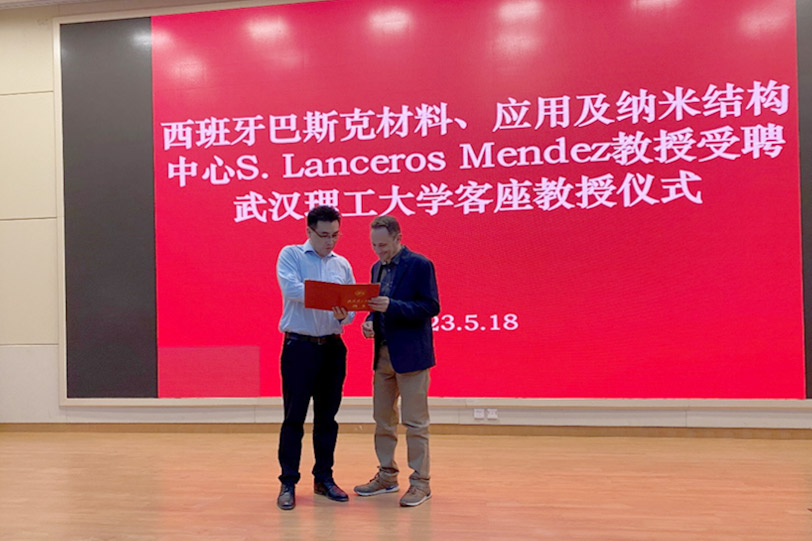 A delegation from BCMaterials, made up of Qi Zhang, Ikerbasque Research Professor, and Senentxu Lanceros-Méndez, scientific director of our center, traveled to China to visit two of the most prominent academic and research centers in that country: of the Nanjing University of Aeronautics and Astronautics (NUAA) and the International School of Materials Science and Engineering, Wuhan University of Technology (WUT).
The objective of the visit was to strengthen institutional relations with both entities and initiate collaborations that result in the exchange of researchers and students from these centers and BCMaterials.
During the visit, both institutions honored Senentxu Lanceros-Méndez as visiting professor. "I feel very grateful for this," says our scientific director. "We have had a fantastic reception and we are also grateful for the availability of these two prestigious centers for future collaborations", adds Lanceros-Méndez.