Invited Talk with Prof. Masato Sone. September, 29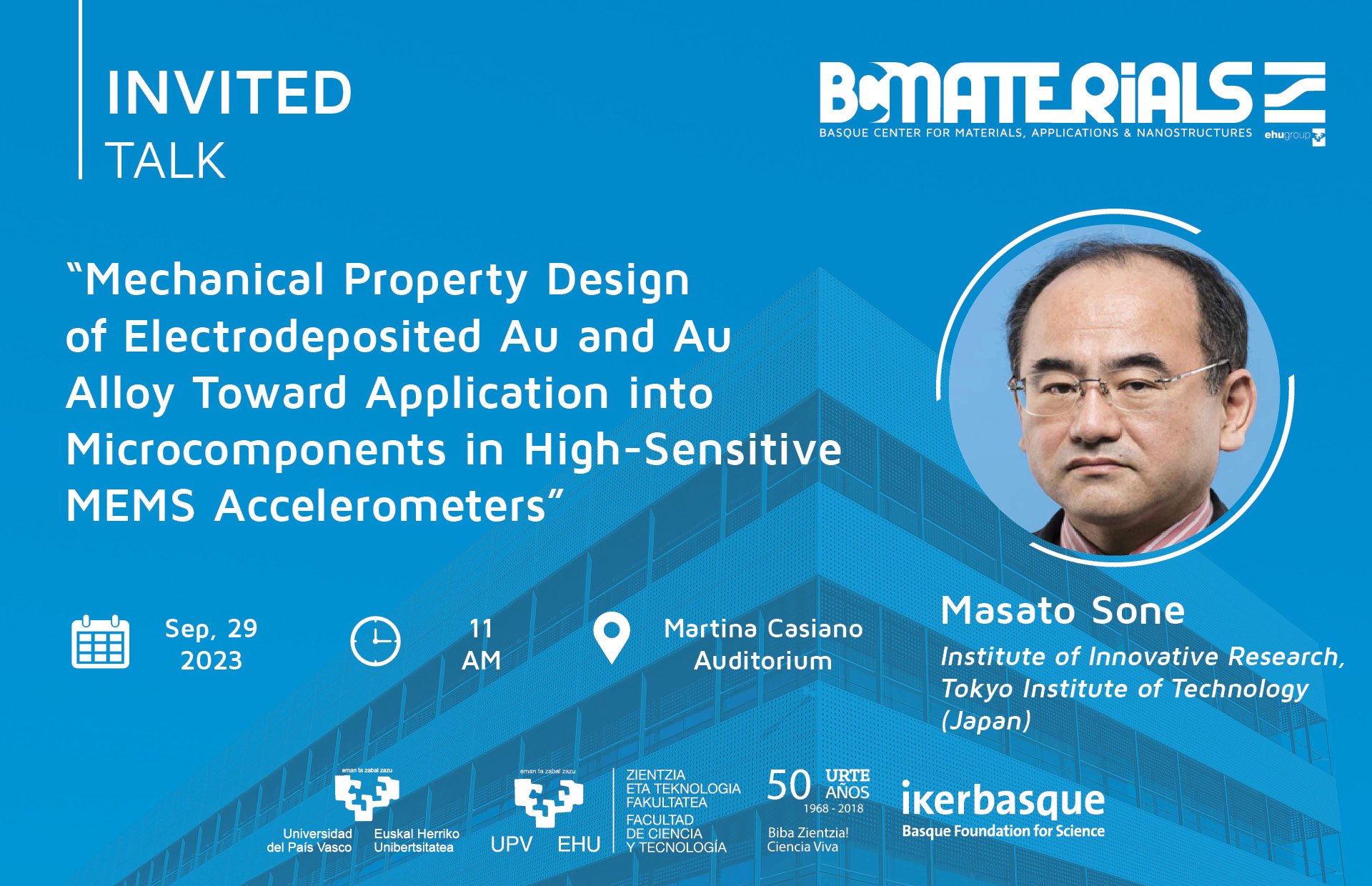 Next 29th September (Friday) BCMaterials will organize a new invited talk with Prof. Masato Sone from the Institute of Innovative Research, Tokyo Institute of Technology (Japan).
The talk's title is "Mechanical Property Design of Electrodeposited Au and Au Alloy Toward Application into Microcomponents in High-Sensitive MEMS Accelerometers". It will start at 11 AM at the auditorium at of the Martina Casiano building (BCMaterials headquarters), located at the UPV/EHU Science Park in Leioa. Doors are open for anyone who wants to attend.
Prof. Sone earned his PhD Degree in Engineering at Tokyo Institute of Technology. In 2005 he became of associate professor and later professor of this academical institution. He is also visiting professor of the National Chiao Tung University in Taiwan. Mr Sone's research interests are focused on microelectronics, metallurgy, surface finishing, chemical engineering, liquid crystal and polymer science. His recent topic has been development of novel electrodeposition process toward application into MEMS technology and the evaluation method of physical properties of the electrodeposited materials.
Pro. Sone has also a very strong scientific dissemination carrer, with more than 270 papers in scientific journals, hundreds of symposiums presentacions and invited lectures, and has taken part in 25 books. Besides, he is Editor in Chief of "Electrochem", MDPI and Associated Editor of "Materials", MDPI