Fuelium, a company co-founded by Juan Pablo Esquivel, awarded at Expoquimia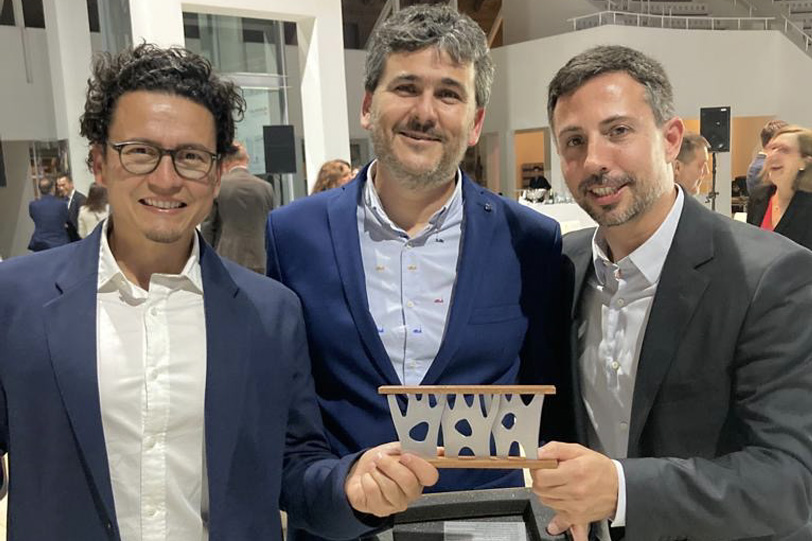 Juan Pablo Esquivel, Ikerbasque Research Associate at BCMaterials, received, together with the rest of the advisory board of the start-up Fuelium, one of the four "Best in Class" awards with which the Expoquimia fair in Barcelona recognized projects with a highly disruptive profile and business transformation. Fuelium granted this important award in the "Tech Transfer" category for its work in the development of ecological batteries made of paper, capable of powering a wide variety of single-use devices.
Esquivel is the co-founder and scientific advisor of this start-up born in 2015 and which throughout his career has received funding from such important entities as the Repsol Foundation or the Bill and Melinda Gates Foundation. Fuelium batteries have applications in portable diagnostic devices, smart sensors for environmental monitoring or wearables.
The development of paper batteries is one of the main lines of research that Juan Pablo Esquivel develops at BCMaterials. In fact, he coordinates the Bideko project, in which our center participates as a partner. The aim of this project is to develop biodegradable and compostable batteries for precision agriculture. The Bideko project has, therefore, a clear focus on ecodesign throughout the battery production cycle, starting with materials that do not contain the usual contaminants found in standard batteries. Besides, it is fully biodegradable.