Five BCMaterials researchers, winners of the extraordinary PhD awards from the UPV/EHU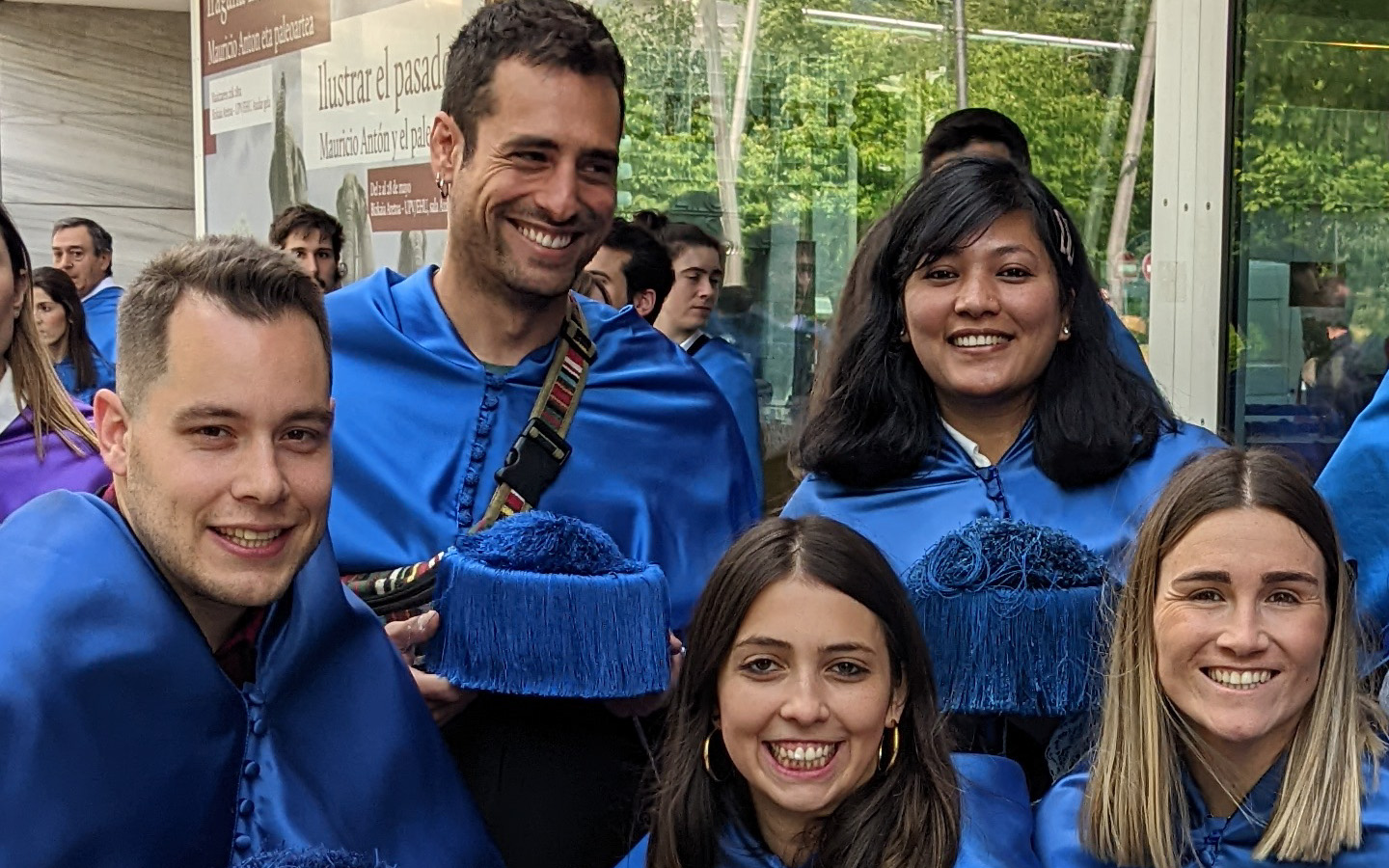 Five BCMaterials researchers have won the extraordinary doctoral prizes awarded by the University of the Basque Country (UPV/EHU). This is a recognition of great value, which speaks of the excellent work of our researchers. The University grants one of these prizes for every 10 theses defended in the areas of Science; Engineering and Architecture; Health Sciences; Social and Legal Sciences; Arts and Humanities.
The UPV/EHU announced the winners of the 2020/2021 and 2021/2022 academic years. In the first course, the winners from BCMaterials are Paula González Saiz, Cristian Mendes Felipe and Ander Reizabal López-Para. For the 2021/2022 academic year, the awarded researchers are Sheila Maíz Fernández and Meenakshi Pegu.
In addition to the importance of the high number of awarded researchers, BCMaterials is also glad to see reflected in the awarded thesis the four research areas on new materials developed by our center: new materials for the environment, energy generation and storage, biomedicine and biotechnology, and digitization and emerging technologies.
The awarded theses
Paula González presented her international thesis "Environmental sensors based on geometrically modified magnetoelastic resonators functionalized with MOFs" directed by María Isabel Arriortua Marcaida and Ana Catarina Lopes through the Geology Department of the UPV/EHU.
Cristian Mendes, under the direction of José Luis Vilas Vilela and Senentxu Lanceros-Méndez, through the Department of Physical Chemistry, was awarded for his thesis entitled "Multifunctional photocurable advanced materials for electronics and sensing applications".
"Tailoring bombyx mori silk as multifuctional material for advanced applications" was the title of the award-winning thesis by Ander Reizabal, directed by Senentxu Lanceros-Méndez and Leyre Pérez Álvarez through the Physical Chemistry Department.
The first winner of the 2021/2022 course, Sheila Maiz, received the award from her for "Development of in situ forming, polysaccharide-based, self-healable and printable hydrogels by soft actuators and biomedical applications". The thesis was directed by Senentxu Lanceros-Méndez and Leyre Pérez Álvarez through the Department of Physical Chemistry.
Finally, Meenakshi Pegu earned recognition for "Developing Hole Selective Layers and Implementing Large-size Organic Cations for Perovskite Solar Cells", under the direction of Samrana Kazim and Shahzada Ahmad through the Department of Organic and Inorganic Chemistry.
Training scientists for the future
At BCMaterials we warmly congratulate the researchers *some of them research associates of our center" who have received the extraordinary awards, as well as their thesis directors and their UPV/EHU departments with which BCMaterials has collaborated and who have contributed to this great success.
The extraordinary PhD awards received reinforce BCMaterials in one of its main objectives, which is the training of new generations of scientists. To do this, we develop a powerful training program that ranges from degree internships, final degree projects, Master thesis and PHD program.