BCMaterials presents its 2022 Annual Report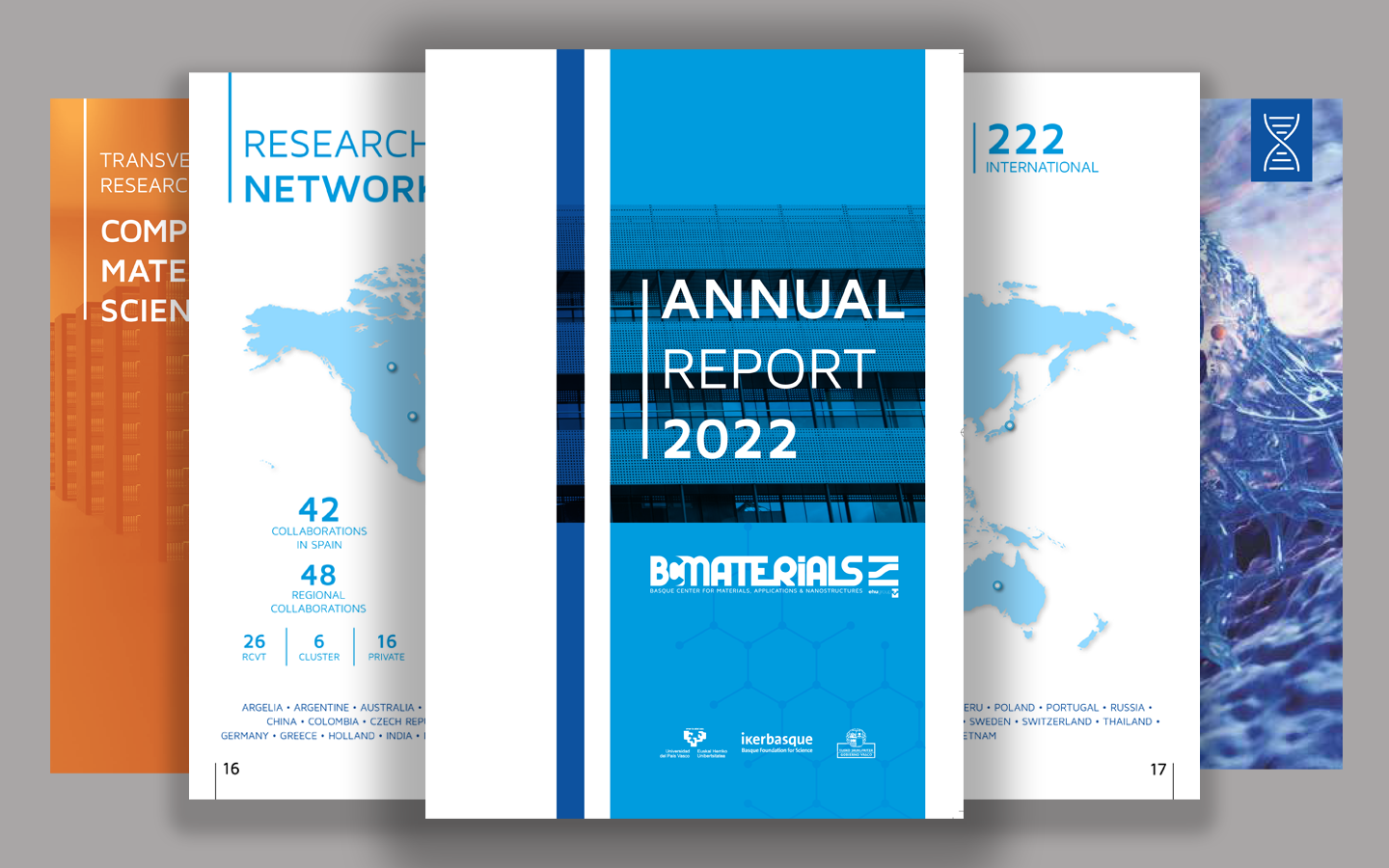 BCMaterials presents its Annual Activities Report for the year 2022. The document contains the data referring to the results of the research work of the center, both in terms of publications and projects. Likewise, it includes summaries of some of the most representative articles with the greatest impact, both by areas and by lines of research.
The 2022 Report dedicates a prominent space to the laboratory services and scientific advice offered by BCMaterials, as well as a summary of the events organized for scientific dissemination and outreach, which reflect the work of the center to spread the work of its research staff and of the social impact of the science they develop.
This is a special report, because it refers to the year in which BCMaterials celebrated its 10th anniversary. The qualitative and quantitative data reflect the great growth of the center, which closed the year with more than 100 people researching at the center, between its own staff and associated researchers; about 250 publications (83% in Q1) and more than 7,000 citations; 57 international, national and regional projects in progress; a robust training program for undergraduate, master's and PhD students...
You can access and consult the Annual Report and the Annual Accounts Report at the following link: https://www.bcmaterials.net/en/transparency