Senentxu Lanceros-Méndez, Keynote Speaker at the prestigious AGMChem2022 Conference in Poland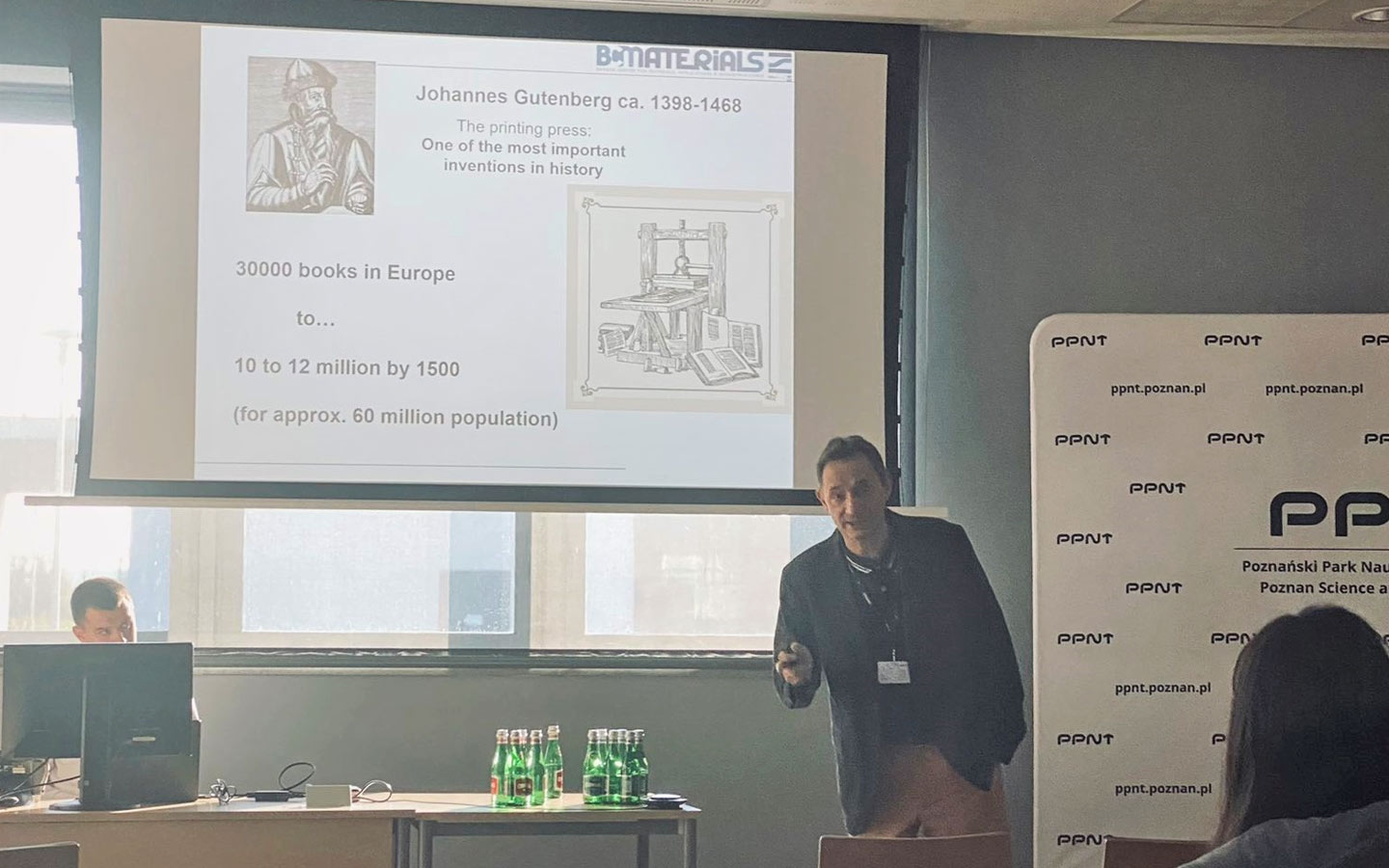 BCMaterials scientific director, Senentxu Lanceros-Méndez, took part as keynote speaker at the third edition of the Advances in Green Chemistry Conference (AGMChem2022), held in Poznan (Poland) between 26th and 30th of September.
Offering his vast experience in new materials science and its impact offering solutions for the environment, Lanceros-Méndez gave the presentation entitled "Ionic liquid based smart and multifunctional materials: materials design, processing and applications".
AGMChem2022 gathered important international experts addressing a broad scope of scientific topics such as ionic liquids, materials, catalysis, electrochemistry and bioscience.