María Calles Joins BCMaterials as Pre-Doctoral Researcher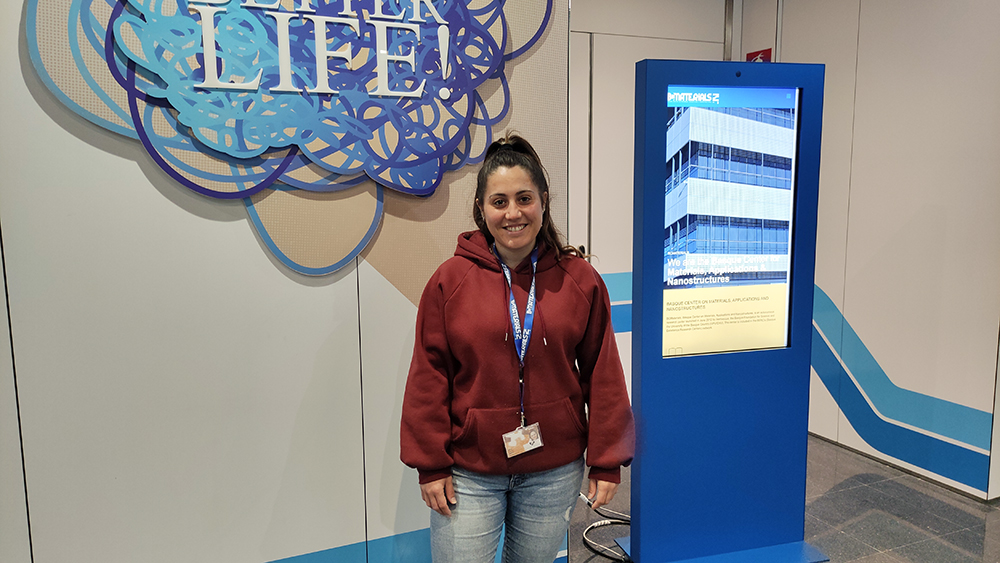 María Calles joined our center this month as pre-doctoral researcher. Calles, who earned her Chemistry degree at Universidad Autónoma de Madrid (Spain) and a Master Degree in Fine and Molecular Chemistry at Universidad de Murcia (Spain), will work with Viktor Petrenko and Roberto Fernández de Luis in metal-organic frameworks (MOFs) development. More specifically, she will research in the framework of the NUETRONMOF project for creating advanced polymers composites based on Metal-Organic Frameworks for batteries and environmental applications.
Welcome to our team, María!