Mahdi Gassara And Abdessamad El Adel, New Pre-Doctoral Researchers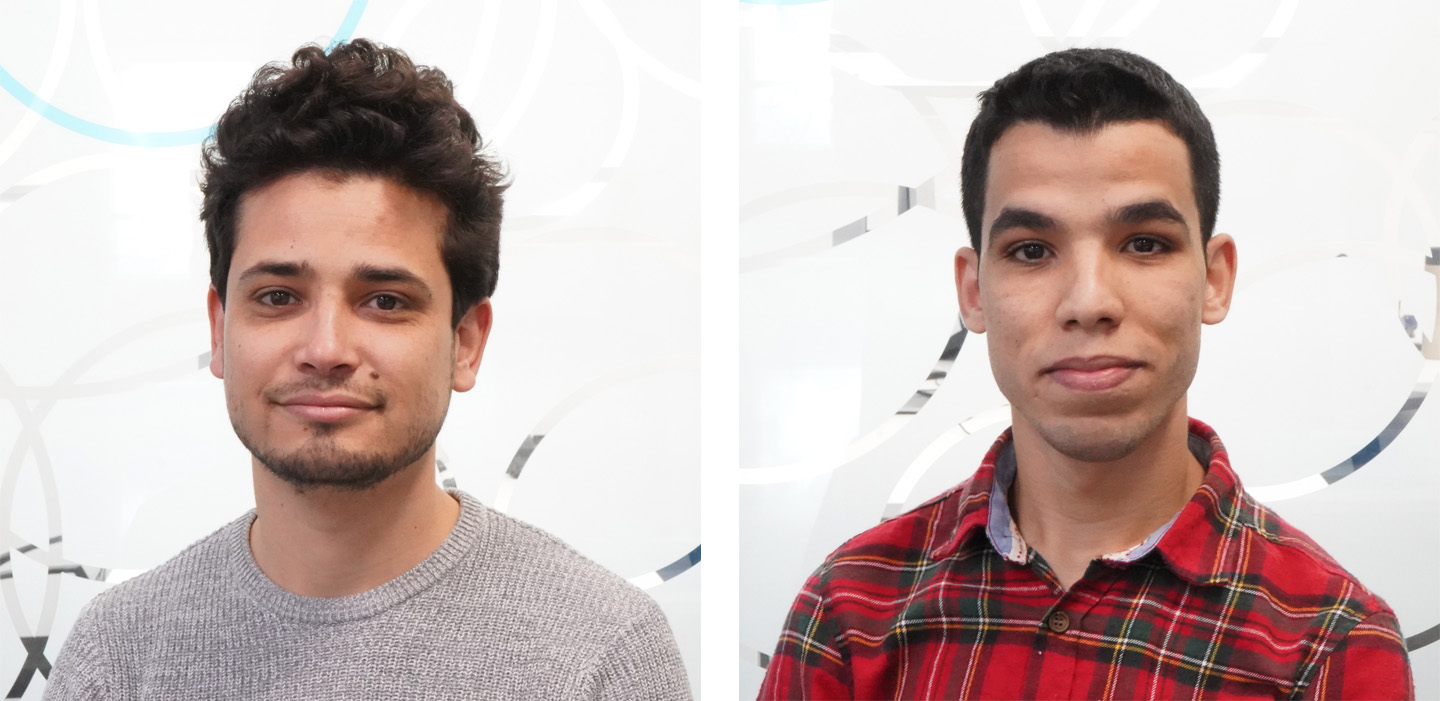 BCMaterials gives its warmest welcome to two new pre-doctoral researchers: Mahdi Gassara and Abdessamad El Adel.
Mahdi Gassara has a Degree in Chemistry from the University of Sfax (Tunisia). In 2020 got the Master of Inorganic Chemistry from the same university, where he worked since 2021 s research assistant in Chemistry. Mahdi joins BCMaterials to work on the development of lead free perovskites and their integration in solar cells along with Shahzada Ahmad, Ikerbasque Research Professor.
Abdessamad El Adel received his bachelor degree in Physics in 2020 in Mohammed V University in Rabat Morocco, followed by a Master degree in Renewable Energies and Storage in the same university in 2022. He will carry out his PhD studies at BCMaterials under the supervision of Ivan Infante, Ikerbasque Research Professor, to model and characterise colloidal semiconductor quantum dots using a combination of classical molecular dynamics, DFT and machine learning tools.