Call for papers – 'Polymers' Special Issue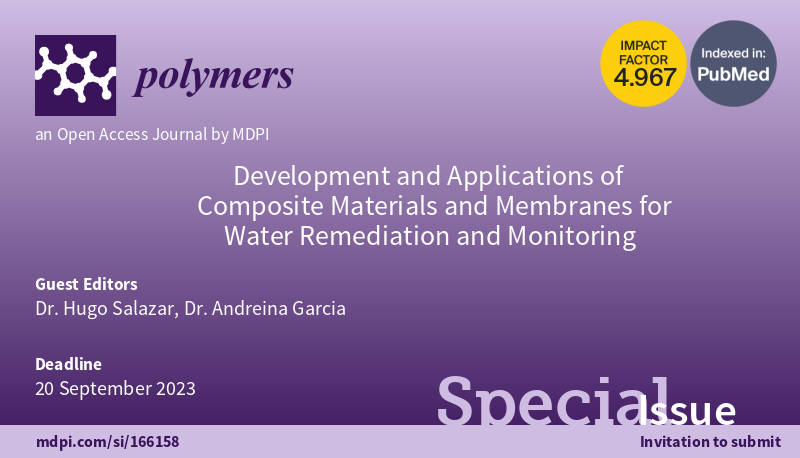 BCMaterials researcher Dr. Hugo Salazar has been selected, along with Dr. Andreína García from the Advanced Mining Technology Center (AMTC) of the University of Chile, as Guest Editor for the special issue of Polymers (ISSN 2073-4360) titled "Development and Applications of Composite Materials and Membranes for Water Remediation and Monitoring".
The development of novel composite materials and membranes to address the remediation of heavy metals, contaminants of emerging concern, bacteria, or microorganisms from water is vital to achieve "clean water and sanitation for all". In parallel, the continuous monitoring of those contaminants is vital for managing water sources. The aim of this Special Issue is to provide the current innovations on the development of novel composite materials and membranes for the mitigation of various threats related to water remediation and monitoring.
Manuscript submission information is available via the foregoing link to the special issue.
https://www.mdpi.com/journal/polymers/special_issues/O6V5N98SCS
The deadline for manuscript submissions is 20 September 2023.
These are the keywords for the research or review articles:
· adsorption
· composite materials
· heavy metals
· microorganisms
· organic contaminants
· polymeric membranes
· photocatalytics
· sensing
· water remediation