The BIDEKO project consortium meets at BCMaterials to study the progress of the program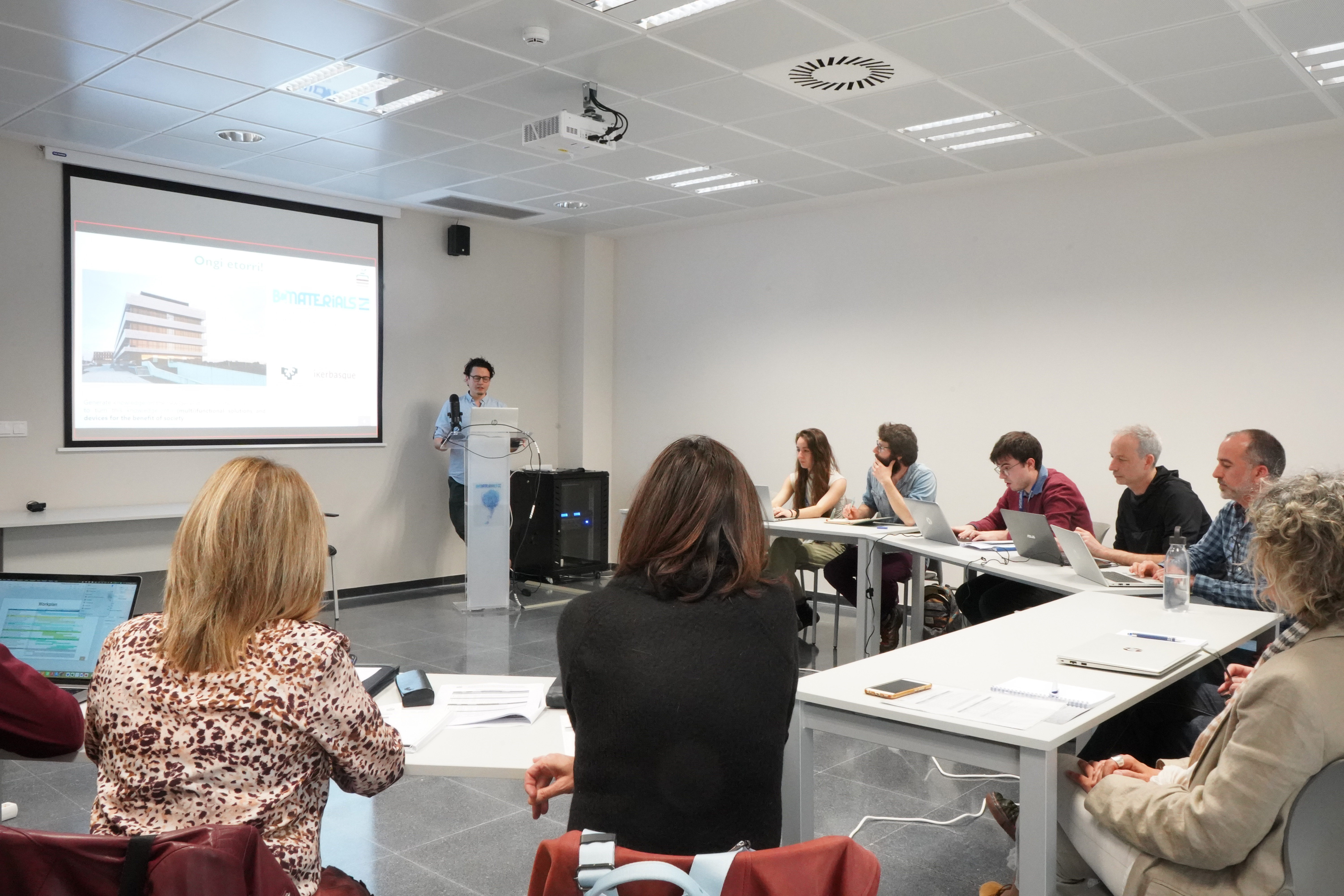 The BIDEKO project, in which BCMaterials participates as a partner of the consortium, held a follow-up meeting at the headquarters of our center on March 22 and 23 with the aim of evaluating the first steps taken and facing the second half of the work. whose results will be presented in approximately a year and a half.
This project aims to create, through ecodesign, biodegradable and compostable batteries for precision agriculture and decentralized energy systems. Consequently, BIDEKO seeks to create a change in the current battery paradigm, moving from a single battery model for multiple uses to a tailor-made battery model. For this, from its initial conception, the requirements of the device that will feed the battery will be taken into account. And all this with a life cycle perspective based on the circular economy.
The project has 8 partners, including universities, research centers, technology centers and companies. BCMaterials is one of the partners in the consortium, led by Fuelium S.L. and which also includes the Barcelona Microelectronics Institute (IMB-CNM-CSIC), the Autonomous University of Barcelona (Gicom and Sostenipra-ICTA research groups), Gaiker, CREAF and Arcelor Mittal.
In the first months of the project, the first generation of prototypes has been created, out of a total of three that the program contemplates. In addition, a specific protocol for evaluating battery prototypes in terms of performance, biodegradability, compostability, degradation in soils and life cycle analysis has been implemented. During the consortium meeting, presentations of technical advances were made by the different partners. In addition, a demonstration session was held where they had the opportunity to see and touch first-hand the samples of materials, processes and devices used in the project.
The Bideko project (PLEC2021-007801) is funded by the Ministry of Science and Innovation MCIN/AEI /10.13039/501100011033 and by the European Union through NextGenerationEU / PRTR funds.
More information: bideko-project.eu