BCMaterials celebrates its 10th anniversary with an excellent NM4BL workshop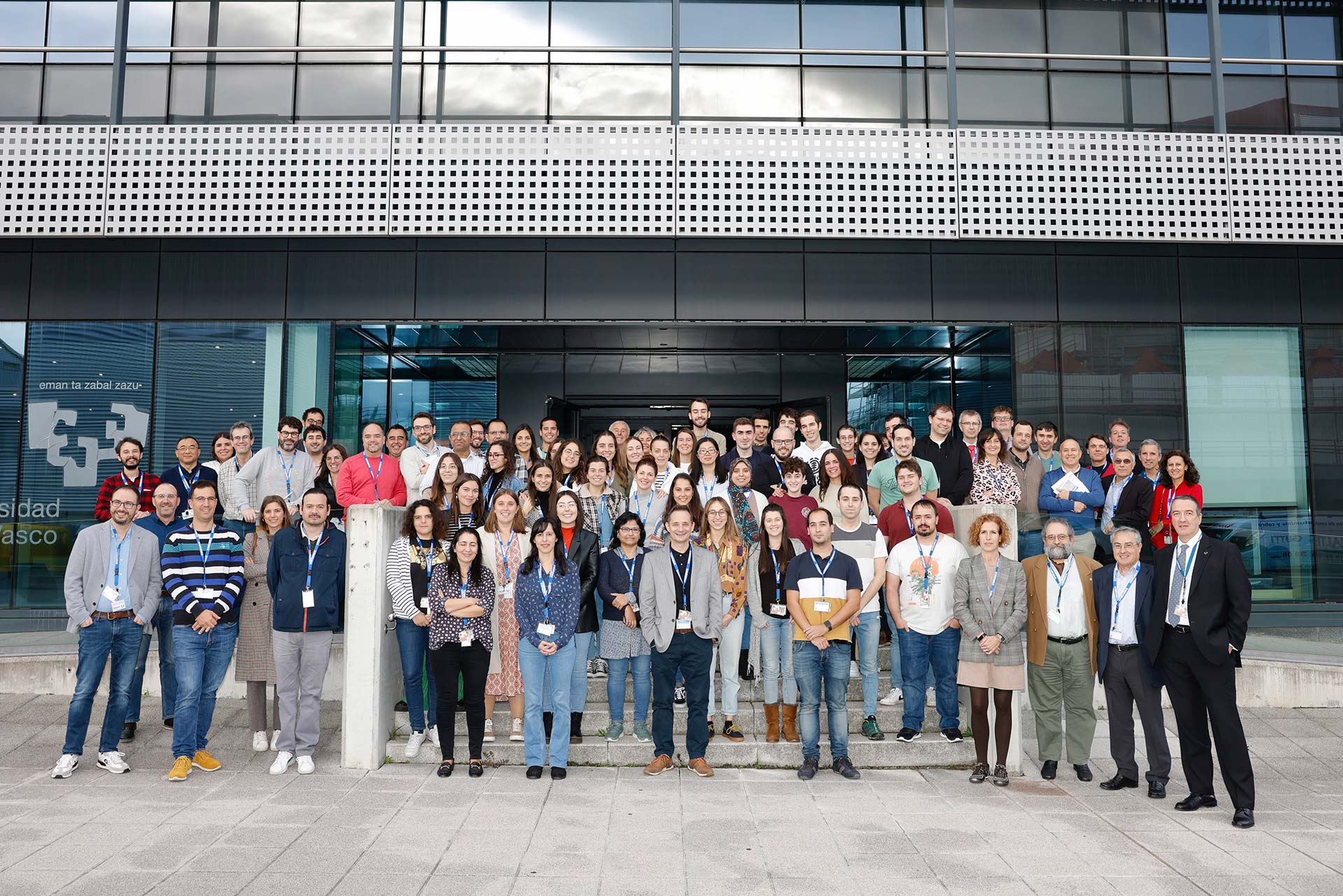 On November 16, BCMaterials held a very special edition of its annual workshop New Materials for a Better Life! On this occasion, the day served to commemorate the 10th anniversary of the center, for which it had an excellent panel of scientific speakers as guest speakers.
After the speech at the opening session by Inmaculada Arostegui, Vice-Rector for Research at the UPV/EHU, and Amaia Esquisabel, Director of Research for the Basque Government, Senentxu Lanceros-Méndez, BCMaterials scientific director, reviewed the first ten years of BCMaterials in his talk entitled "One decade of developing New Materials for a Better Life".
The talk gave way to the rest of the presentations, which were grouped into three blocks to reflect the evolution of the center and its research in the science of new materials since its inception in 2012. Thus, the first block "From the beginning to consolidation" dealt with topics like the beginnings of BCMaterials and its history; the Actimat project, which contributed to the creation of the center, and the BCMaterials internationalization strategy.
The second block, "Expanding actions and interactions" referred to the present of the center's research, through the impact of advanced materials in biomedicine and the environment, as well as the importance of neutronics and computing for the characterization and design of new materials.
Lastly, the block "Challenges, opportunities and needs: The next ten years" served as a projection into the future and the role that important areas such as energy, sustainability and computing will play.
With a very large attendance that exceeded one hundred people registered, New Materials for a Better Life! 2022 had the participation of such outstanding scientists as Teófilo Rojo and José Luis Vilas (UPV/EHU), Olga Martín (Aclima. Basque Environment Cluster), Enrique Solano (Kipu Quantum / Quanvia), José Ramón Dios ( Gaiker), Lara Herrera del Val and Cristina del Amo (IIS Biocruces Bizkaia), Koro de la Caba, Viktor Petrenko, José María Porro, Roberto Fernández de Luis, Ivan Coluzza and Ivan Infante (BCMaterials).